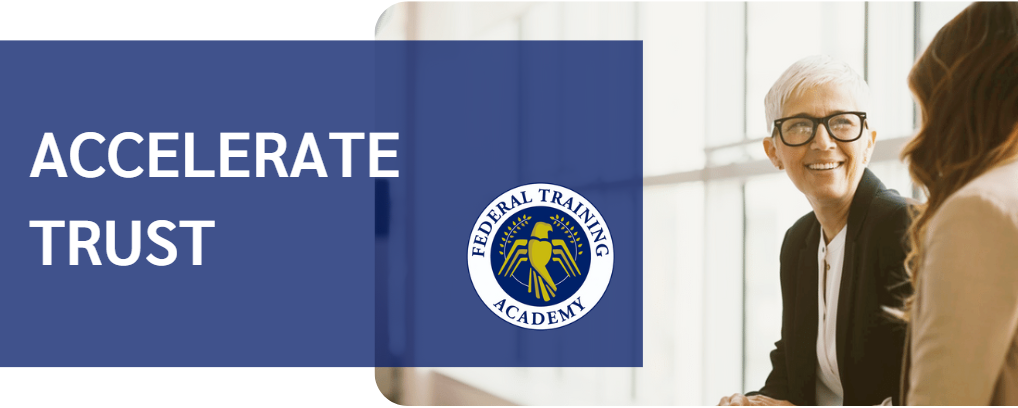 Delivery Options: Virtual, Classroom
Tuition:

$279

Includes electronic course materials, certificate, and access to our online customer library and customer workshops
WHO SHOULD ATTEND
All military and civilian government employees are encouraged to attend.
WHY YOU SHOULD ATTEND
Increased trust produces better results. This course empowers aspiring leaders, and those already holding positions of authority, to improve this essential quality to create cohesive, consistent, and results-driven work environments. Transform your communication and collaboration skills and excel as the most-trusted colleague at work.
COURSE CONTENT
Discover the workplace BENEFITS of TRUSTWORTHY LEADERSHIP.
Explain 10 TYPES of trustworthy BEHAVIORS.
Identify 3 LAYERS OF TRUST to address and exhibit.
Review the CIRCLE OF TRUST, and use it to BUILD TRUST with teams.

Explore and implement our

✨

M.A.P.

✨

for HABIT-FORMING and LIFELONG LEARNING.
WHEN AND WHERE
This course is currently a virtual instructor-led training. Choose ONE of the following dates and times:
Your agency may pay for this job-related training.
Complete your agency's training form, and submit it for approval.
Click on course flyer to download and share with colleague(s).