Click on course flyer to download and share with colleague(s).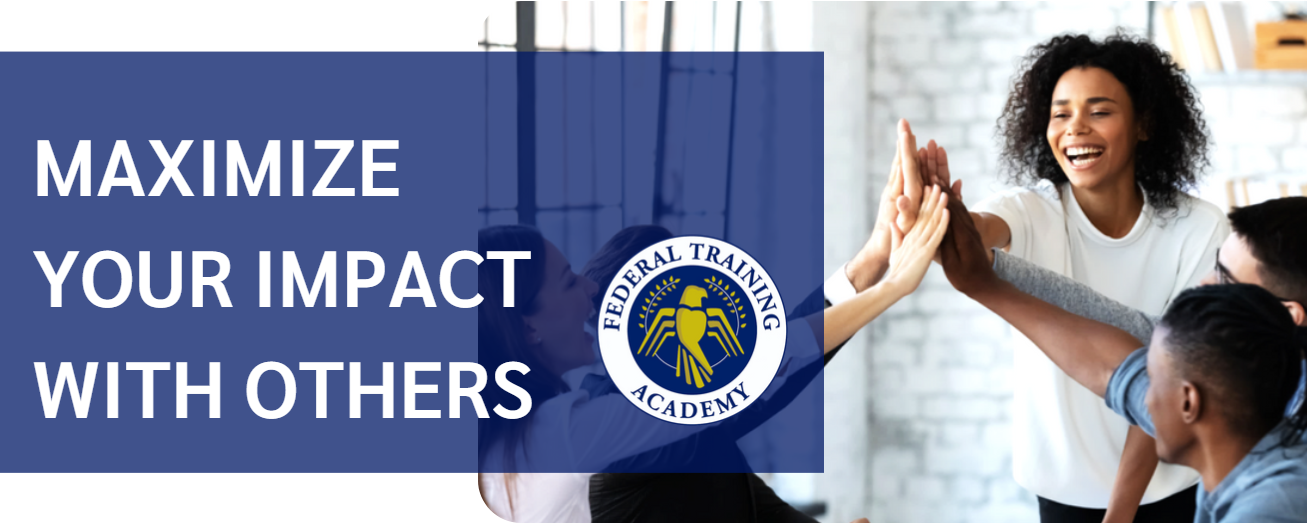 Delivery Options: Virtual, Classroom
Tuition:

$225

Includes electronic course materials, certificate with CEUs, M.A.P. for habit-forming and lifelong learning, and access to our "Coffee, Connect, & Coach (C3)" events. 

Discounts are provided for large groups.
WHO SHOULD ATTEND
All government employees are encouraged to attend.
WHY YOU SHOULD ATTEND
Motivation, engagement, and collaboration can make or break a workplace. If a leader is able to increase these 3 co-mingled essentials in the workplace, productivity will soar.

This course empowers aspiring leaders, and those already holding positions of authority, to improve these essentials to create motivated, engaged, and collaborative cultures. Maximize your impact with others and transform your workplace environment.
COURSE CONTENT
Identify best practices for enhancing employee motivation, engagement, and collaboration to INSPIRE others.
Review RESEARCH & explain 3 LEVELS OF INTERACTION in the workplace to obtain the highest level.
Discover 4 FORMS of motivation and recognize common DEMOTIVATORS TO AVOID.
Introduce 3 ZONES OF ENGAGEMENT and the proprietary BOOSTING ENGAGEMENT WORKSHEET.
Explain how to use 3 LEVELS OF INFLUENCE and practical INFLUENCING PRINCIPLES to IMPROVE COLLABORATION.
Explore 6 powerful SOURCES of behavioral influence and review common elements for HIGHLY COLLABORATIVE COMMUNICATION.
Explore and implement our

✨

M.A.P.

✨

for

HABIT-FORMING and LIFELONG LEARNING.
WHEN AND WHERE
This course is currently a virtual instructor-led training. Maximum class size is 20 participants.
Choose ONE of the following dates and times:
09/20/2023 – 9:00 a.m. to 10:30 a.m. ET 

– CLASS FULL, join waitlist
Your agency may pay for this job-related training.
Complete your agency's training form, and submit it for approval.
Click on course flyer to download and share with colleague(s).