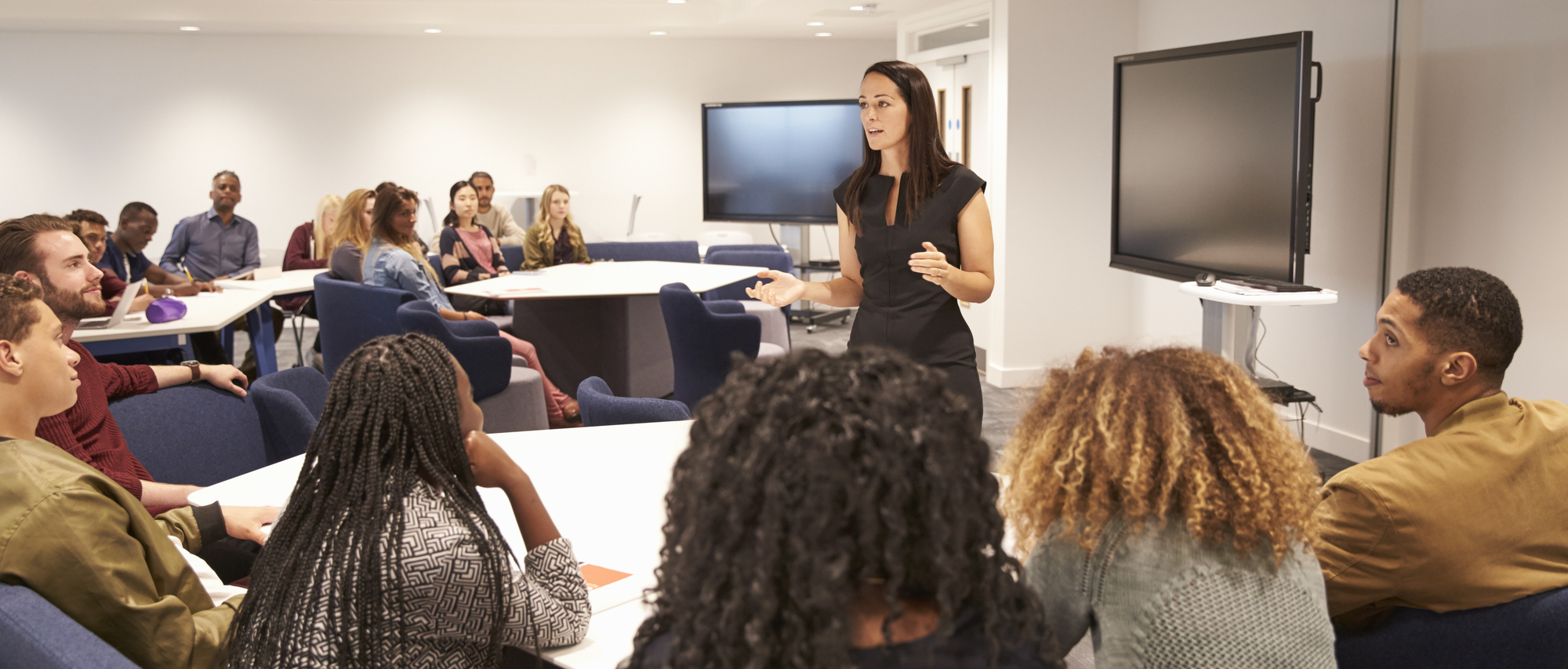 Check out the latest courses available to boost your skills and improve workplace productivity:
Women's communication methods must be both intelligent and adaptable for the workplace. This practical and insightful training, based on research and the experiences of working women, explains the fundamental distinctions between the manner in which men and women think. It examines how these differences affect how men and women process information, convey job dedication, demonstrate leadership behaviors, and a variety of other promotion-related skills.
Employees are the lifeblood of any organization. There is overlap between employee engagement and employee experience, but these two ideas are distinct.
This course highlights the significance of employee engagement in defining how the organization decides what employees require. It also examines the employee experience by bringing employees into the conversation to assess the work itself and determine what employees need to be successful in the workplace.
Top-level leadership is responsible for achieving the mission through the wide lens of systems, strategic, and tactical thinking to reap organizational results. In this highly interactive course focusing on federal leadership demands, participants gain individual insights into how they influence others and best manage the pressure cooker of accountable leadership.
Expand vital talents, address growth needs, and maximize collaborative approaches in a culturally intelligent and supportive environment where the public service mindset thrives. Unearth "aha moments" and develop a personalized M.A.P. to align goals and priorities that boost strategic impact.
This course combines neuroscience-backed strategies with hands-on application as participants tackle real-life workplace concerns. Accept the challenge to level up leadership opportunities and drive individual, team, and organizational benefits.
It's crucial for any organization to maximize the variety of perspectives, experiences, and skills that people bring to their workplaces in order to increase productivity and performance. But, bringing people together from various backgrounds presents both great opportunities and some challenges for organizations. In this session, we'll discuss how organizations benefit from fresh viewpoints if they can bring people together around a shared set of principles and objectives.
Allies in the workplace take the time to learn about diversity and inclusion issues, actively seek common ground to effectively collaborate with others, and provide support to members of marginalized communities. Organizational allies are crucial to achieve organizational goals, and allies can have a positive impact on the success of diversity and inclusion programs while achieving the mission. There is a need for all members of your organization to be allies who create a community where everyone feels safe, respected, accepted, and valued. This course explores allyship from both perspectives: 1) members of marginalized groups, and 2) potential allies.
These are changing and complicated times in today's workforce. This course improves on-the-job decision making and clarifies complex situations. The small class size allows one-on-one guidance from our expert instructor as you discover an easy-to-use method to solve problems and boost this essential skill.
Motivation, engagement, and collaboration can make or break a workplace. If a leader is able to increase these 3 co-mingled essentials in the workplace, productivity will soar.
This course empowers aspiring leaders, and those already holding positions of authority, to improve these essentials to create motivated, engaged, and collaborative cultures. Maximize your impact with others and transform your workplace environment.
Through demonstration and discovery, you'll see pros and cons of different facilitation styles – all in order to create your own. Learning leaders work best when they discover and embrace their innate strengths and use those to enhance the learning experience. When you leave this course, you'll have a wider range of facilitation skills than you did before; but most importantly, you'll have a higher level of self-confidence and effectiveness. Let's shift leading training events from a chore to a joy!
Emotional intelligence (EI) is critical to your job-related success. Your organization benefits when you know what EI is and how to tailor it for practical use in the workplace.
In this course, you'll learn the main components of EI and the vital corresponding skills to appropriately adapt for strong workplace performance. Strengthened EI enhances your interactions with colleagues and grows your upward mobility with a higher Emotional Quotient (EQ).
With exploration of the key EI competencies, you'll also develop an individualized action plan to build solid habits.
Increased trust produces better results. This course empowers aspiring leaders, and those already holding positions of authority, to improve this essential quality to create cohesive, consistent, and results-driven work environments. Transform your communication and collaboration skills and excel as the most-trusted colleague at work.